Mary P. Isenhour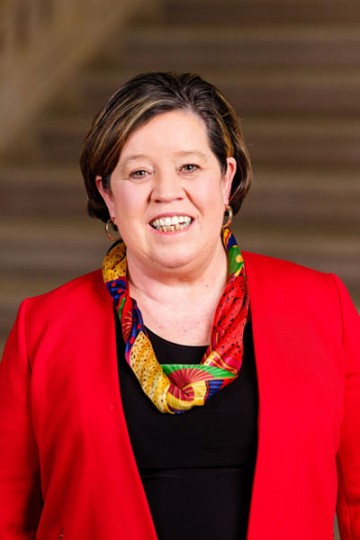 Mary has over 30 years of experience in government and campaigns working with elected officials and candidates at every level of government.
Beyond her partnership with Rooney Novak Isenhour Group, Mary has been a board member on the Pennsylvania Liquor Control Board since 2019, the first woman to serve on the board.
In 2022, Mary was named to Governor Josh Shapiro's Government Operations Transition Team to make policy recommendations on improving the delivery of government services.
She served Governor Tom Wolf's Cabinet as Secretary of Legislative Affairs and Chief of Staff. Prior to that she was Senior Advisor to Wolf's campaign and transition team and co-chair of his 2015 inaugural committee.
Mary previously served as Executive Director of the Pennsylvania Democratic Party, Pennsylvania State Director for Hillary Clinton's 2008 Presidential Primary Campaign, and a senior advisor to Governor Ed Rendell and Pennsylvania House Democratic Leader Frank Dermody. From 2010 to 2014, she was a partner in a consulting firm, Isenhour Rooney Strategies. In 2006, Mary ran a successful coordinated campaign effort that saw wins for Governor Rendell, Senator Bob Casey, four new members of Congress and a Democratic majority in the Pennsylvania House of Representatives.
Mary began her political career in Kansas, serving as Communications Director and then Chief of Staff to the House Majority Leader. She later became National Political Director at the Democratic Legislative Campaign Committee and then the executive director of the Pennsylvania House Democratic Campaign Committee.
She has consistently appeared on The Pennsylvania Power List by City & State Magazine.
Mary has presented at many progressive and Democratic Party conferences and workshops. She also taught at Dickinson College and lectured at the University of Pennsylvania, Central Penn College and the Washington Center. She served on the boards of Planned Parenthood and EqualityPA.
Mary enjoys cooking, eating good meals and traveling. She and husband Bill Patton reside in suburban Harrisburg.